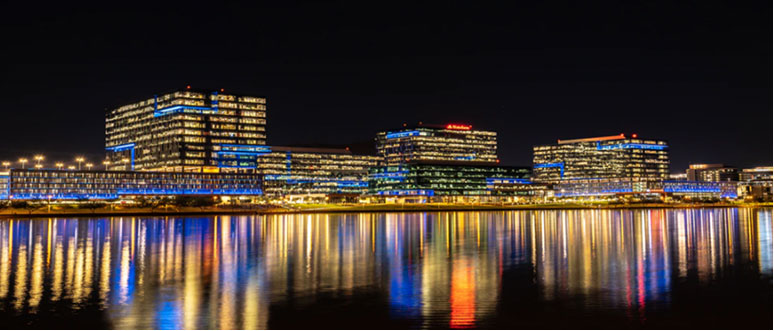 In today's world, nothing seems for certain anymore. With Covid 19 leading the forefront, a lot of businesses and industries have felt the economic strains; leaving many to eventually close their doors. Arizona has been one the fastest growing states in the last few years and is speculated to grow even more in the coming years. However, just like every other industry, economic growth in Arizona has had some setbacks with the current global pandemic. We have all seen the tower cranes and construction projects in downtown Phoenix or around town, but have you ever seen the cranes move or any progress as of late? We will dig a little deeper into Arizona's growth and future projections.
Arizona Housing
Arizona has always been a hotspot for those traveling south for the winter, but more recently Americans are turning to Arizona for a more permanent solution to their lifestyle needs. Actually, Maricopa County has calculated that Arizona has gained over 100,000 new residents each year over the past few years and has projected a job increase of nearly 200,000 new jobs. Why is this relevant? Well, with a high volume of Americans deciding to make Arizona their new home each year, the residential construction market has seen a steady growth each year. Because of this trend, ARMLS shows housing appreciation at a whopping 12.5% increase over the last year alone. It is safe to say that the housing market in Arizona is a life line for companies like our team at P4P Construction and others during the pandemic. Although the housing and commercial markets in Arizona are maintaining a steady pace during these trying times, there is also a light at the end of the tunnel. Actually, Housing and commercial markets are only showing signs of growth over the next few years. Based on Cumming's market analysis, Arizona has a growth in residential and commercial of nearly half of a percentage point over the next few years. When you account for trillions of dollars to each sector, a half of percentage point is no small feat.
Arizona's Industrial Sector
Arizona's industrial sector has been pretty stagnant after the completion of the Solana Solar Plant in Gila Bend, AZ. Yes, there are always shutdowns at Palo Verde Nuclear Plant and small projects at the Intel Plant in Chandler, AZ. From what I know, these plants have been affected by the pandemic but have managed to implement certain procedures to help keep safety at the forefront and help maintain economic stability among their potential markets and workers. A lot of construction in Arizona has seemed to slowdown due to the pandemic but none has really taken a halt. For example, the infrastructure of Arizona road expansions and highways has turned to alternating crews with different schedules in order to help maintain CDC guidelines regarding Covid 19. Arizona has done exceptionally well in all construction fields compared to other states regarding such a weird 2020 year. On a more positive note, Arizona is projected to light a firecracker in the industrial and infrastructure markets come 2021. AZ Big Media has released news regarding a new $12 billion-dollar TSMC chip plant to begin in 2021, also noting that TSMC has secured federal and state subsidies for the factory. This is huge news as most Arizonians know how much of an impact Intel's largest Gigafactory has had on the economic growth of Arizona. TSCM's new factory will bring 1,000's of more jobs to the region, especially during construction. It must be something about our Arizona heat and environment that attracts them wafers? To throw some sprinkles in the mix, AZCentral expressed major road infrastructure projects regarding the new I-11 and I-17 expansions to begin in 2021 as well.
Labor Issues
Perhaps the biggest issue revolving around the construction industry in Arizona is the lack of skilled labor. This is not a dig at Americans or the newer generations, it is simply stating that there just isn't enough tradesman to keep up with demand now. Jason Berry noted that the Arizona valleys are taking a hit in construction because roughly 95% of contractors, simply can't feel the positions needed with tradesman. Maybe it is changing ways within our culture? Or maybe, a lot more of the youth is just seeking higher education opportunities. Needless to say; the idea of a lack of skilled workers across the different trades, should put more emphasis on construction businesses to enhance their culture, incentives, and training programs from within. Our team has implemented the P4P Incentives Program that is second to none. It helps maintain our core team, while sustaining growth within the industry. Let's face it, without a workforce, nothing is going to be built.