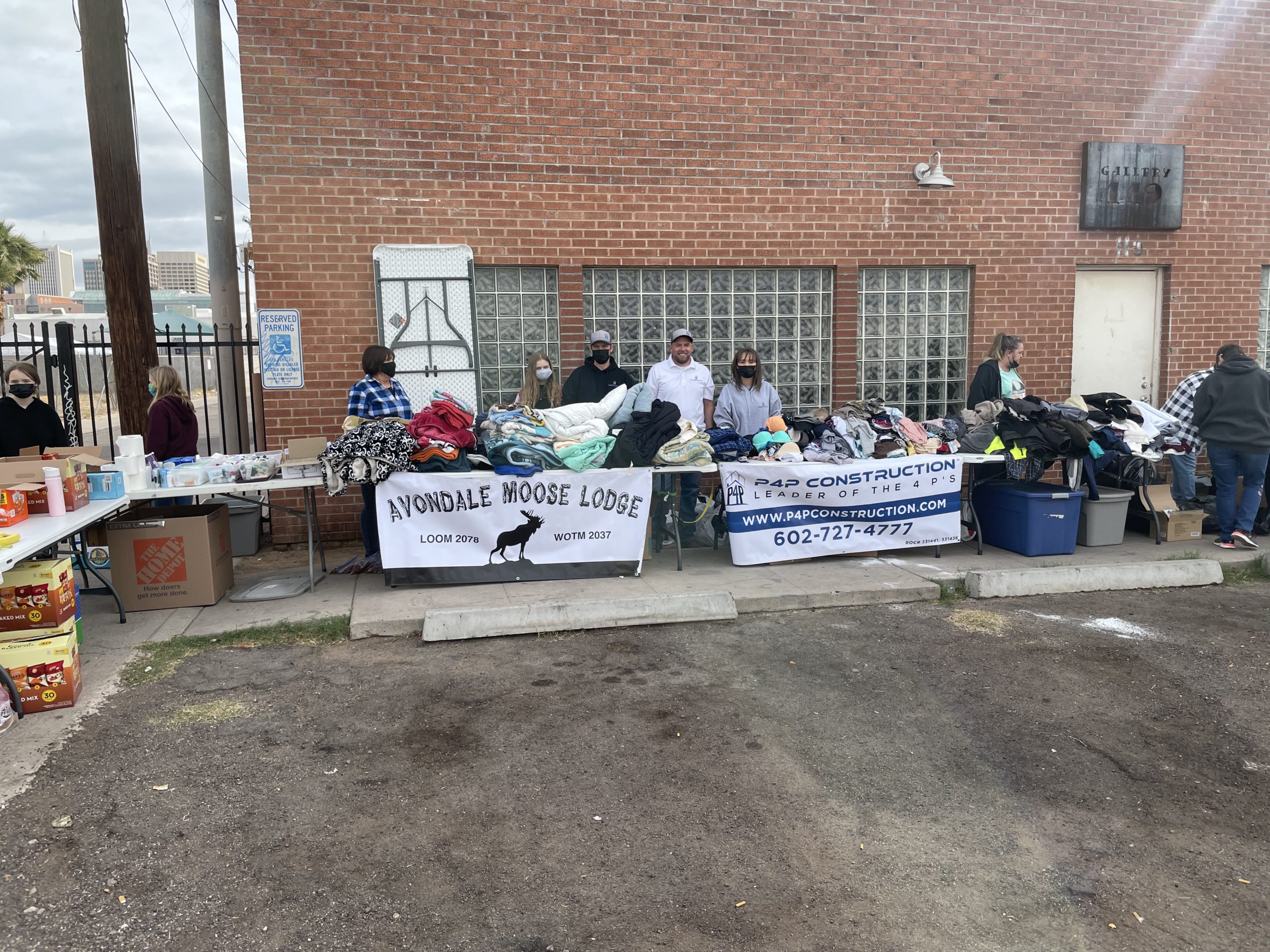 There are many ways for companies and businesses to lend a helping hand to their local communities. With the hundreds of non-profit organizations, Arizona can accommodate housing, clothes, meals, toys, and essentials for the thousands in need within the state. P4P Construction searches for opportunities every chance they get and has done many charitable events like minor fixes within the local community and local community trash pickup days. Most recently, P4P Construction had the opportunity to team up with the Avondale Moose Lodge to help feed and cloth the less fortunate in downtown Phoenix.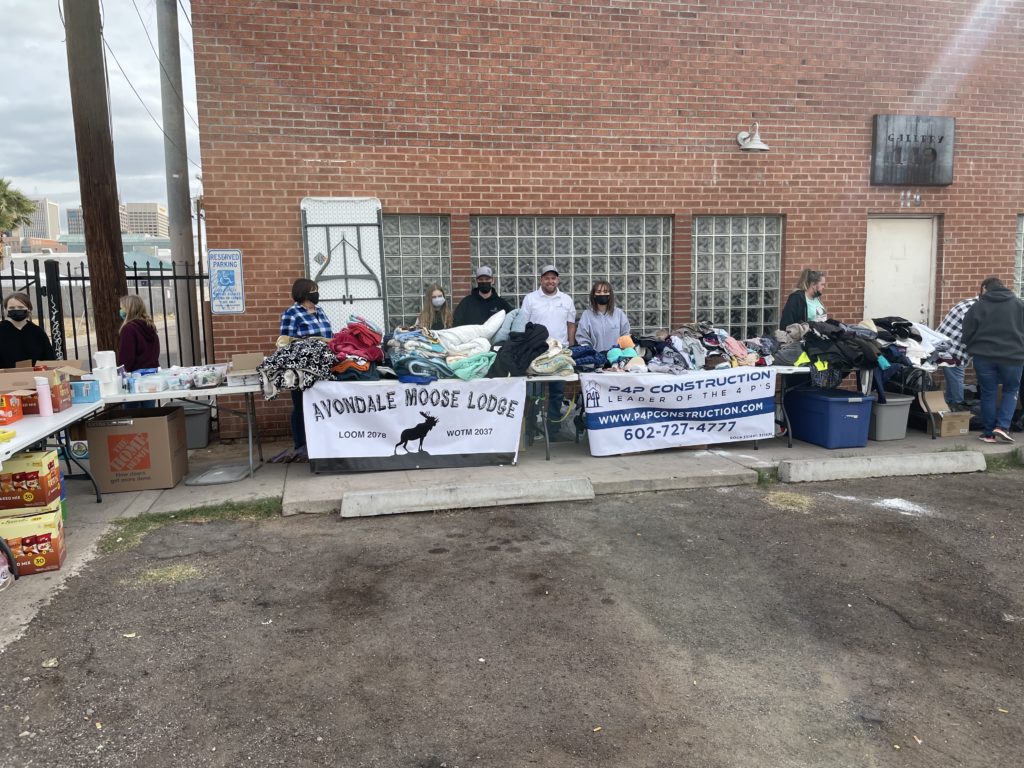 January 23rd, 2021
P4P Construction employees and in-house volunteers met up at the Avondale Moose Lodge around 7am in the morning on the January 23rd to help prepare food and organize different assorted clothing to make for a smoother process. This was a very neat scenario as there was quite a bit of younger youth that was there to help lend a helping hand. Once all the goods were made and organized, P4P Construction's trucks helped transport all the goods and tables to downtown Phoenix at approximately 11th avenue and Jefferson. Once we showed up, the lines started to take shape and you could feel the excitement in the area. Just the feeling of making a difference brought this aura amongst the volunteers. It was a great event, and everyone enjoyed themselves. The event lasted roughly 3-4 hours and fed and clothed over 200 people.
Avondale Moose Lodge
The corporate of the whole event goes out to Lisa Bristol and the Avondale Moose Lodge. P4P Construction thoroughly enjoyed working with them and you could see the appreciation on their faces. The Avondale Moose Lodge puts these types of charitable events on around 8 times a year and is always looking for new donations and helping hands. The Woman of the Moose have raised thousands of dollars for charities and have held special events like toy drives for Christmas, Pet drives for the shelters, helping the less fortunate in Phoenix, and many other events.
In Conclusion
P4P Construction believes that giving back should be an essential part of everyone's life. Whether you are a business looking to help on a larger scale or simply a neighbor lending a helping hand, the efforts and hearts around us are what make our communities a better place. If you are looking for a way to donate or help, please contact us at [email protected] or Mrs. Lisa Bristol at [email protected].  We look forward to collaborating or working with anyone looking to make a difference.